Working Together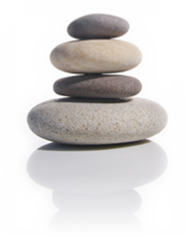 About Me
I am a Licensed Clinical Social Worker (LCSW), Certified Sex Addiction Therapist (CSAT) and Certified Advanced Alcohol and Other Drug Abuse Counselor (CAADC) and with extensive clinical experience in both the mental health and addictions fields. I received my Master of Social Work from Loyola University Chicago and my BA in Business Administration from Georgetown College.
My theoretical background draws on psychodynamic theory with a strength based and solution focused perspective. Primarily, I utilize Cognitive Behavioral Therapy (CBT) which examines challenging thought processes or situations an individual might be having and then develops alternate viewpoints.  I also focus on Mindfulness as a therapeutic tool and have training in Dialectical Behavioral Therapy (DBT). That being said, not all styles work for every individual so we will work in tandem to find what works best for you.
I am the Owner of New Hope Recovery Center located in Lincoln Park where I serve as their President and Clinical Director as well as maintain my private practice located in Lincoln Square.  Additionally, I have had clinical positions at The Center on Halsted, Northwestern Memorial Hospital, Chicago Lakeshore Hospital, Lutheran Social Services of Illinois and New Hope Recovery Center.
My areas of expertise include:
Addictions – all forms
Sex Addiction
Gay, Lesbian, Bisexual, Transgender, Questioning and Intersex (GLBTQI) issues
Self-injury (hair pulling, picking, cutting, burning)
Eating disorders
Anxiety Disorders – PTSD, Generalized, Social
Mood Disorders – Depression
Personality Disorders – Borderline, Antisocial, Narcissistic
Bi-polar Disorder
Obsessive-Compulsive Disorder
Bullying
Trauma and Grief/Loss
Domestic Abuse/Violence
Low self-esteem/self-worth
Hours
I offer convenient appointment times including evening and Saturday hours.
Payment Options
The full charge for my service is $150.00 for a 45 minute session of individual therapy. I am open to conducting therapy both in person as well as via Telehealth options for those who are unable to meet face to face. I do offer limited sliding scale options based on financial hardships which can be discussed during the initial consultation. Cash, check and all major credit cards are accepted for payment.
I am currently in network with Blue Cross Blue Shield (BCBS), Cigna and Aetna, although I am no longer accepting new Cigna clients.  I can work with all major insurance companies but these benefits will be billed as out of network.
Speaking Engagements
Coming Up:
"Creating Equity in The LGBTQI Community: Mental Health Services and Addiction Treatment for All" National Association of Social Workers (NASW) National Conference/Washington D.C. – June 22-25, 2016
"Addiction, Mental Health & Trauma in the LGBTQI Community: Providing Hope for an Under-Served Population" Joint World Conference on Social Work, Education and Social Development/ Seoul, Korea – June 27-30, 2016
"How to Erase Stigma in the LGBTQI Community " National Alliance on Mental Illness (NAMI) National Convention/ Denver, CO – July 6-9, 2016
Rutgers University  Summer School of Addiction Studies / New Brunswick, NJ – July 10-15, 2016
"Chemsex in the City:  The Intersection of Drugs, Sex, Technology and HIV/AIDS"  National Conference on Addiction Disorders (NCAD)/Denver, CO – August 18-21, 2016
Cape Cod Symposium on Addictive Disorders (CCSAD)/Hyannis, MA – September 8-11, 2016
NAADAC – The Association for Addiction Professionals National Conference/Minneapolis, MN – October 7-11, 2016
Illinois Probation & Court Services Association (IPCSA) 2016 Fall Conference/ Tinley Park, IL – October 26-28, 2016
2016 Speaking Engagements
Finding Freedom Symposium/Palm Springs, CA – January 15-16, 2016
International Institute for Trauma and Addiction (IITAP) Conference/Phoenix, AZ – February 18-20, 2016
"Sex, Drugs and HIV" Contemporary Relationships Conference & Expo/ Austin, TX – May 13-14, 2016
"The Intersection of HIV and Trauma Informed Care in the LGBTQI Community" 28th Annual National Conference on Social Work and HIV & AIDS/Minneapolis, MN – May 26-29, 2016
"Process Addictions and the LGBTQ Community: Diverse Community, Diverse Treatment"  West Coast Symposium on Addictive Disorders (WCSAD) / La Quinta, CA – June 2-5, 2016
2015 Speaking Engagements
"Process Addictions and the LGBTQ Community: Diverse Community, Diverse Treatment" International Institute for Trauma and Addiction (IITAP) Conference/Phoenix, AZ – February 12-15, 2015
"Changing The Numbers:  Addiction and Suicide in the LGBT Community" LGBT Equality Institute of Equality Illinois/Chicago, IL – March 21, 2015
"Sex, Drugs and HIV/AIDS:  The Interplay in the LGBT Community" National Conference on Social Work and HIV/AIDS / New Orleans, LA – May 21-24, 2015
"Sex and Love Addiction and Trauma in the LGBT Community" West Coast Symposium on Addictive Disorders (WCSAD) / La Quinta, CA – May 28-31, 2015
"Addiction and the LBGTQI Community: Providing Hope for an Underserved Population" and "Behavioral Addictions" Rutgers University  Summer School of Addiction Studies / New Brunswick, NJ – July 6-11, 2015
"Working with the LGBTQI Community:  Providing Hope for an Underserved Population? and "Mental Health, Trauma and Addiction" National Minority Mental Health Awareness Month – National Association of Mental Illness (NAMI) /  El Paso, TX – July 16, 2015
"Sex, Love and Relationship Addiction in the LGBT Community:  What's Trauma Got To Do With It?"   National Conference on Addiction Disorders (NCAD)/St. Louis, MO – August 1-4, 2015
"The Interplay Of Trauma & Addiction In The LGBT Community" Addiction Studies Institute (ASI) / Columbus, OH –  August 12-14, 2015
"Sex, Love and Relationship Addiction in the LGBTQI Community:  Interventions for an Underserved Community" Lifestyle Intervention Conference / Las Vegas, NV – October 5-7, 2015
"Sexual Compulsivity, Addiction and Trauma in the LGBTQI Community" Society for the Advancement of Sexual Health (SASH)  Conference / Philadelphia, PA  – October 8-10, 2015
2014 Speaking Engagements
"Addiction and the LGBT Community – Providing Hope for an Underserved Community" National Association of Social Workers (NASW) National Conference/Washington D.C. – July 23-26, 2014
"The Vicious Cycle of Trauma and Addiction in the LGBT Community" National Conference on Addiction Disorders (NCAD)/St. Louis, MO – August 22-26, 2014
"The Interplay of Mental Illness, Trauma and Addiction in the LGBT Community" National Association on Mental Illness (NAMI) National Conference/Washington D.C. – September 3-6, 2014
"Process Addictions and the LGBTQ Community: Diverse Community, Diverse Treatment" Cape Cod Symposium on Addictive Disorders (CCSAD)/Hyannis, MA – September 11-14, 2014
"Process Addictions and the LGBT Community: Diverse Population, Diverse Treatment" NAADAC – The Association for Addiction Professionals National Conference/Seattle, WA September 27-30, 2014
2013 Speaking Engagements
"Cruise Control Revisited" – Workshop 1:  "Addiction and the LGBT Community – Understanding the Intersection Between the Two"  The Center on Halsted/Chicago, IL March 13, 2013
"Addiction, the LGBT Community and the Workplace – Treating a Community With Heightened Visibility" Northern Illinois Employee Assistance Professionals Association (NIEAPA) 35th Annual Conference – June 4, 2013
"Process Addictions and the LGBTQI Community:  Diverse Community, Diverse Treatment" National Conference on Addiction Disorders (NCAD) Conference/Anaheim, CA – September 21-25, 2013
"The Interplay of Trauma and Addiction in the LGBTQI Community" NAADAC – The Association for Addiction Professionals National Conference/Atlanta, GA – October 11-14, 2013
"Addiction and the LGBTQI Community – Understanding the Intersection Between the Two" National Association of Social Workers Illinois Statewide Conference 2013/Chicago, IL – October 28-30, 2013
Professional Publications
Praxis: Where Reflection and Practice Meet –Fall 2010 Volume 10

"The Bullying of Gay, Lesbian, Bisexual, Transgender, Questioning and Intersex (GLBTQI) Adolescents in the School System" – Jeff Zacharias
Addiction Professional Magazine – December 2012
"Eating Disorders and Gay Male Culture" – Jeff Zacharias
Renew Magazine – Sober Voices Blog:  "Recovering With Pride"
"Sometimes, We Must Create Our Own Family" (Dec. 2012) – Jeff Zacharias
"How To Deal With New Year Expectations" (Jan. 2013) – Jeff Zacharias
"Don't Let Someone Else's Issues Become Your Shame" (April 2013) – Jeff Zacharias
Renew Magazine – Winter 2013, "LGBT and Sober"
Awards
2015 Social Worker of the Year – National Association of Social Workers Illinois (NASW – IL)
Social Worker Spotlight through the National Association of Social Workers – March 2013
Sierra Tucson "Spirit Award" – November 2013
University of Illinois at Chicago/Jane Addams College of Social Work – Adjunct Faculty
Memberships
National Association of Social Workers (NASW)
National Association of Alcoholism and Drug Abuse Counselors – Board Member (NAADAC)
National Association of Lesbian and Gay Addiction Professionals – Board Member (NALGAP)
Gay and Lesbian Medical Association (GLMA)
The World Professional Association for Transgender Health, Inc. (WPATH)
Society for the Advancement of Sexual Health (SASH)
The Chicago Area Gay and Lesbian Chamber of Commerce